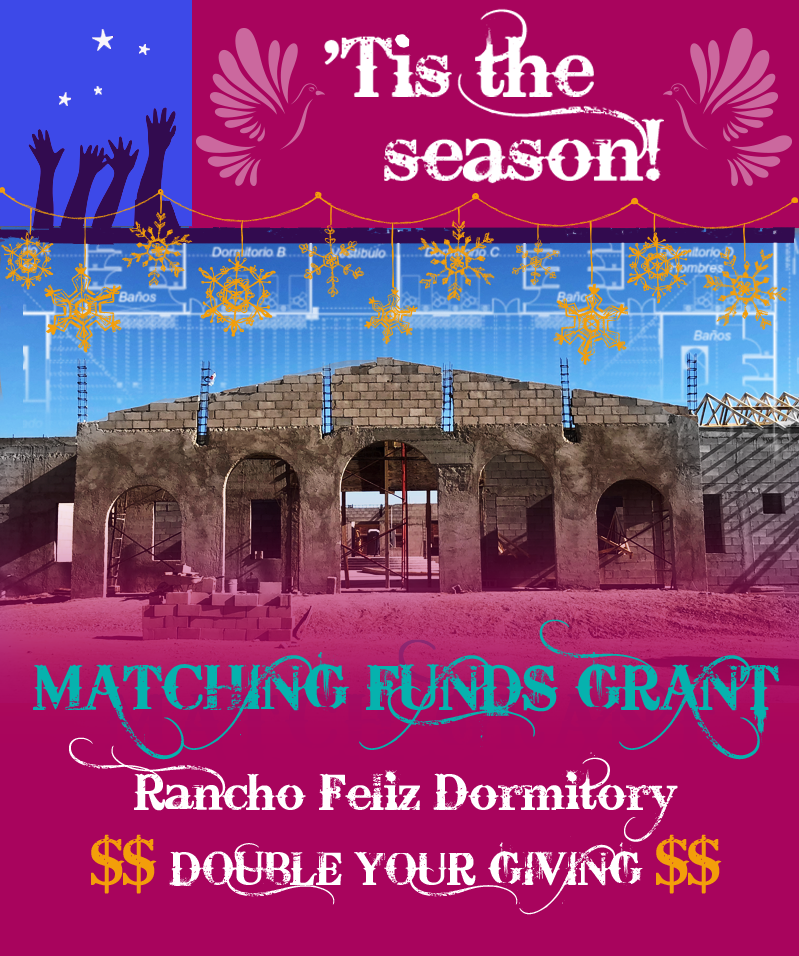 Every dollar donated from now until completion
will be matched up to $75,000!

In addition to their prior donations,
Leslie Wittmann & Michael Blaszyk have pledged $50,000 &
Mike & Percy Anderson have pledged $25,000
in a matching funds challenge to finish this multi-generational facility.
WHAT A LEGACY!
WE'RE ALMOST THERE
Matching these funds will achieve our goal for the new dormitory.
What a merry way to close out 2020 and leap into 2021!
VOLUNTEER RESERVATIONS ARE NOW BEING MADE.
WE'RE ALMOST THERE
Calling all Holiday Guardian Warriors!
make your tax-deductible AND matched donation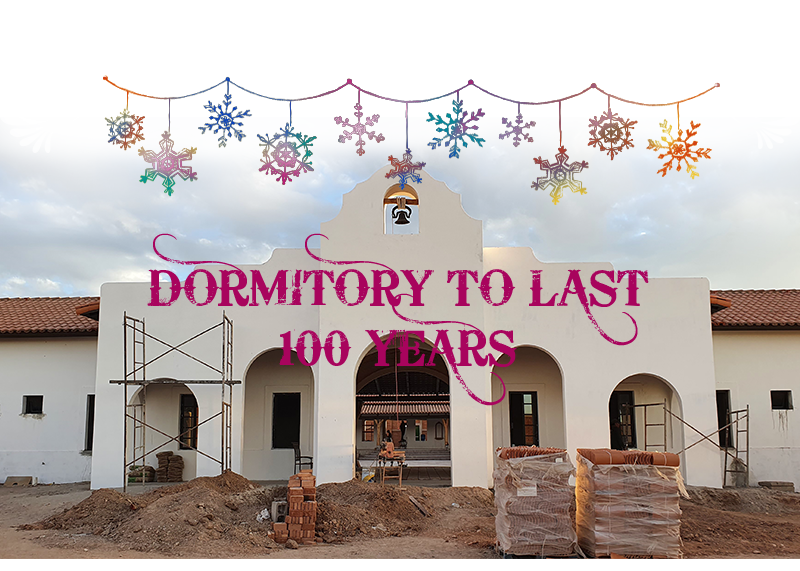 rfadmin December 8th, 2020
Posted In: La Hacienda Feliz